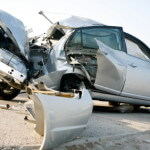 When you are involved in a car crash, motorcycle accident, semi-truck collision or any other type of motor vehicle accident that results in injury, there are important precautions that a personal injury victim can take to increase the probability of maximizing a settlement or judgment. While the best way to protect your car accident injury claim is to obtain the counsel and representation of an experienced Kentucky personal injury attorney, the actions you take can establish the foundation for success and parameters for your range of possible recovery. Most people who are involved in traffic accidents are badly shaken and upset, which can make it difficult to know how to proceed. Our experienced Kentucky auto accident lawyers have provided a list of the most critical actions you should take in the wake of a motor vehicle collision that causes you to suffer injury:
Seek Prompt and Complete Medical Attention
Many injuries victims involved in auto collisions do not rush to obtain diagnostic analysis and treatment for their injuries. This delay may be the result of an accident victim underestimating the severity of one's injuries. However, traffic collisions are significant traumatic events so many people experience shock, which impairs their ability to accurately assess their need for medical care. In other cases, the initial symptoms of injury may be relatively mild, but there are many significant debilitating injuries that may not immediately present with serious symptoms, including head, neck and spinal injuries.
While you can always go to the doctor when symptoms become more severe, your condition and prognosis may be adversely impacted by waiting to seek a medical examination. Additionally, insurance companies routinely exploit the fact that injury victims did not seek immediate medical attention or follow through on treatment in an effort to reduce the amount of a settlement or judgment. The insurance company may contend both that the car accident did not cause your injuries and that the delay is evidence that you are exaggerating or lying about your injuries.
Collect and Preserve Evidence
While romantic notions of the legal system characterize it as an objective search for the truth, success in personal injury lawsuits depends on the ability of an accident victim to provide evidence to establish the fault of the negligent driver and the nature of a victim's injuries. When vehicles are moved and repaired or witnesses disappear, it can be more difficult to prove your case. If you are physically able to gather evidence or someone else is available to do so, you should take the following steps:
Secure the names and contact information of potential witnesses
Take photos of vehicle damage, injuries, position of the vehicles and surrounding area
Inform the investigating officer of reasons you think the other driver was negligent
Obtain the insurance, driver's license and license plate information for the other driver
If you have suffered serious injury or a loved one has died in a car accident, our experienced Kentucky car accident attorneys at Goeing and Goeing offer a free consultation so that we can evaluate your claim and identify the appropriate parties to hold financially responsible for your injuries or loss of a loved one. Weencourage you to schedule a FREE consultation and contact us or visit our website at www.kylawpractice.com. We look forward to hearing from you and assisting you with your legal needs!