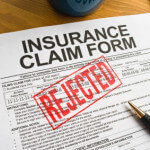 If you are involved in a car accident, construction accident or otherwise injured by the negligent or intentional acts of another in Kentucky, you may suffer permanent debilitating injuries that entail significant medical costs, intense pain and a long difficult period of rehabilitation. While you may have a legitimate legal claim for financial compensation, the insurance company for the defendant will aggressively fight to avoid paying the genuine value of your claim. Although the tactics and strategies that insurance companies use to avoid paying valid liability claims or to minimize any recovery depend on the type of accident and surrounding facts, there are certain types of strategies and defenses that frequently are employed, such as:
Assumption of the Risk/Waiver: Depending on the type of activity or knowing execution of a waiver, the insurance company for an injury victim may argue that the injury victim assumed the risk of activity associated with the activity. When people engage in some forms of high risk activity, such as skydiving, paintball, horseback riding, football and similar recreational activities, the company will typically require participants to sign a waiver because the activity is inherently dangerous. Even if you have signed a waiver or a waiver came pre-printed on a parking ticket or ticket to a sporting event, you may be able circumvent the waiver if you did not have reason to know of the particular risk that caused injury. Under Kentucky law, assumption of the risk is not recognized unless it is related to an express waiver.
Malingering: Frequently, insurance companies will claim that an injury victim is overstating the severity or fabricating injuries. A personal injury plaintiff can make this defense more difficult to establish by seeking immediate medical care and completing one's course of treatment.
General Release: If you are not represented by a Kentucky personal injury attorney after being injured, you may be approached by the insurance adjuster for the negligent driver or other negligent party with a settlement offer. Insurance carriers will almost assuredly require that you sign a general release in consideration for receiving a settlement check. The general release typically will be drafted to waive all claims of liability both known and unknown. Injury victims should never sign a general release or any other document provided by an insurance company without obtaining legal advice from an experienced Kentucky personal injury lawyer.
If you have suffered serious injury or a loved one has died because of the negligent, reckless or intentional misconduct of another, our experienced Kentucky personal injury attorneys at Goeing and Goeing offer a free consultation so that we can evaluate your claim and identify the appropriate parties to hold financially responsible for your injuries or loss of a loved one. Weencourage you to schedule a FREE consultation and contact us or visit our website at www.kylawpractice.com. We look forward to hearing from you and assisting you with your legal needs!