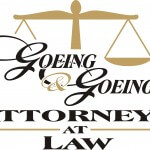 This is the second-installment of our blog post providing guidelines on how to proceed if you are involved in an auto collision in Kentucky. The likelihood of success in a personal injury lawsuit can be substantially impacted by the actions of car accident victims at the scene of an accident and in the immediate aftermath. We provided guidelines for maximizing the value of your personal injury claim in Part I of this blog post and offer additional suggestions below.
Do Not Communicate Directly with the Other Driver's Insurance Company
Insurance companies handle thousands upon thousands of insurance claims annually so they are extremely efficient at escaping liability for valid claims and reducing their financial exposure on other claims. If the other driver's insurance company contacts you, the goal is to obtain information that may create a defense to liability, which may include disclosure of facts that support shifting financial responsibility for the collision to you. The insurance company's adjuster may ask an injury victim to sign paperwork or make a written statement. It is not advisable for an auto accident injury victim to sign anything or even communicate directly with a representative from the other driver's insurance company.
Assume Surveillance Is Being Conducted by Insurance Company Investigators
When a person suffers serious injury that may result in permanent disability or prolonged rehabilitation, insurance companies sometimes hire private investigators to spy on car crash victims. The goal is to obtain pictures or video of you engaging in physical activities that appear inconsistent with your injuries. The reality is that everyone has days where they feel a little better so this evidence does not indicate malingering. However, it can be very damaging when presented to a jury so you should be aware of this possibility.
Avoid Social Media Websites
Many people discuss most significant events in their life on social media sites. When you are injured in a Kentucky car accident, this would certainly qualify as a significant event. However, the information, pictures and video posted on social media pages, such as Facebook will usually be available to the other side in your personal injury lawsuit. Judges are increasingly requiring that plaintiffs in personal injury cases provide their Facebook login information to defense lawyers.
Schedule a Free Consultation with an Experienced Kentucky Auto Accident Lawyer
Personal injury lawyers typically work on a contingency fee basis and do not charge for an initial consultation. This initial consultation is an opportunity to ascertain your rights and determine whether you have a viable legal claim for financial compensation. There is literally nothing to lose from taking advantage of this opportunity to obtain free information about your situation. When dealing with insurance companies who have many lawyers, investigators, experts and substantial financial resources on their side, the decision to retain a Kentucky personal injury attorney can balance the scales of justice.
If you have suffered serious injury or a loved one has died in an auto accident, our experienced Kentucky auto collision attorneys at Goeing and Goeing offer a free consultation so that we can evaluate your claim and identify the appropriate parties to hold financially responsible for your injuries or loss of a loved one. Weencourage you to schedule a FREE consultation and contact us or visit our website at www.kylawpractice.com. We look forward to hearing from you and assisting you with your legal needs!