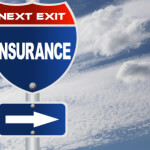 When individuals are involved in a serious motor vehicle collision, crash victims often experience intense pain, long periods of time off work, grueling rehabilitation, permanent disability, disfigurement and a diminished quality of life. While financial compensation cannot eliminate a car collision victim's pain or restore a paraplegic's ability to walk, it can provide the financial resources to facilitate the highest post-injury quality of life. Motor vehicle accident victims may feel as though they have been victimized twice when they are injured by a negligent driver who fails to carry insurance or leaves the scene of an accident.
While it may be comforting to assume that it is highly unlikely that you will be involved in a collision with a speeding, distracted or drunk driver who lacks insurance, the Insurance Research Counsel reports that one in seven car crashes involve an uninsured driver. In Kentucky, almost one in five drivers do not have any insurance while many more carry the statutory minimum of $25,000 per injury victim and $50,000 per collision. When a negligent driver causes a crash that results in injury to multiple accident victims, involves several vehicles or inflicts catastrophic injuries like traumatic brain injures (TBIs) or spinal cord injuries, this amount of insurance coverage can be woefully inadequate and quickly exhausted.
Most people are not surprised to learn that uninsured drivers tend to account for a substantial number of collisions. One common reason that a motorist does not have insurance is that he or she is driving on a suspended or revoked driver's license or may never have obtained a license. Drivers may have their license suspended or revoked after receiving too many points on their driving record because of motor vehicle accidents or moving violations. When drivers are convicted of DUI, they also receive a license suspension whereas repeat DUI offenders may have their license revoked.
Because of the significant risk of being involved in a collision in Kentucky with an uninsured motorist (UM) or underinsured motorist (UIM) or a hit-and-run driver, it is important to understand one's options for obtaining financial compensation in such a situation. Our Lexington Ky personal injury attorneys often represent clients in this situation and pursue a number of strategies to pursue a fair recovery for our Kentucky car accident victims.
Investigation of Available Assets: Even if a driver is uninsured, this does not mean that the motorist will not have available assets that may be pursued to satisfy a personal injury or wrongful death settlement or judgment. If the careless or inattentive driver owns real estate or other assets, we may be able to seek satisfaction of the judgment from these assets. Although someone who drives without insurance because he or she cannot afford coverage may not have assets from which to satisfy a judgment, there is no reason to assume that a habitual drunk driver does not own assets against which enforcement of a judgment can be sought. There also are many other parties that can be liable for a car accident besides the uninsured driver depending on the unique facts of the auto accident. Some of these other parties include:
Drivers of Other Vehicles: A fair number of collisions involve multiple drivers with varying degrees of culpability rather than just one negligent motorist. Our Kentucky car crash collision lawyers carefully review the evidence to identify other drivers who might be liable for causing the crash.
Vehicle Owners: When people entrust vehicles to driver who the owner knows or has reason to know are not competent to safely operate the vehicle, the owner of the car may be liable for negligent entrustment.
Employers of Drivers: If an employee is involved in a car crash while engaged in job-related duties or tasks that benefit an employer, the company may be liable for crashes that the employee caused in the scope of employment.
Governmental Entities: If the public entity responsible for the design, construction and maintenance of a roadway fails to provide a safe street or roadway or to correct a hazard the public entity knows or should know exist, the public entity may be liable.
UM/UIM Coverage: If none of these options are viable, we can represent you in pursuing an uninsured motorist or underinsured motorist claim against your own insurance carrier. Although it is your own insurance company, you will be in a quasi-adversarial relationship with your carrier when you are seeking UM/UIM compensation. Our uninsured motorist accident attorneys have the experience to help you avoid traps and protect your interests.
If you or someone you love has been involved in a Kentucky car crash with an uninsured driver, our experienced Kentucky uninsured motorist claim attorneys work diligently to get our clients the compensation they deserve. We encourage you to schedule a FREE consultation and contact us at (859) 744-4004 or toll free at 1 (888) 595-2943 or visit our website at www.kylawpractice.com. Our Lexington Kentucky Personal Injury Attorneys look forward to hearing from you and assisting you with your legal needs!