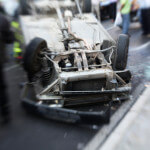 It is crucial to contact an attorney if you have been involved in a serious car accident in Kentucky and sustained serious injuries as a result. Importantly, there are several steps that you can take to help win your case, which is to provide him or her with as much information about your accident as possible.
Accordingly, the following is a list of documents and other relevant information that you should collect before consulting with an experienced auto accident attorney in Kentucky.
Collect Contact Information
Get the name and contact information of all people involved in your accident, such as the other driver(s), witnesses, police officers, doctors who treated you after the accident, mental health therapist, chiropractors or physical therapists, and insurance carrier adjustors.
Get the Right Dates
Provide your lawyer with the following key dates: the date and time of the accident, when you were admitted to the hospital and where, when you had any medical exams and/or treatment related to your Kentucky car accident injuries, and the dates of days you have not been able to go to work. Having accurate dates can sometimes mean the difference between thousands of dollars in compensation.
Gather Accident & Injury Reports
As for documents, it is essential to gather all reports of your accident, written statements, medical invoices/receipts, your automobile insurance policy, correspondence between you and your doctors and/or insurance company, and your medical insurance policy. Be sure to keep all of the above documentation in a safe and secure place before giving it to your attorney.
Take Photographs
Take photographs of your accident, if possible. This can help demonstrate to all lawyers involved in your case (including opposing counsel) as well as your insurance company as to how the accident occurred, what the road and other conditions were at the time of the accident, and who may be at fault.
Write a Detailed Account of Your Accident
After your accident, be sure to write out a summary of the facts underlying your accident. If you fail to do so right after your accident, you may forget vital details that could dramatically affect your ability to recover monetary damages for your injuries.
Speak with witnesses
If one or more individuals witnessed your accident, get their names and contact information as soon as possible. Be sure to have them write down what they saw in terms of the cause of the accident, how fast they feel the other driver was going, what time of day the accident occurred, the road conditions, weather, and any other important factor that may have contributed to the crash. The longer you wait, the more chance that crucial facts about your case will be forgotten or not remembered in an accurate fashion.
Contact an Attorney to Represent Your Interests
If you or a loved one has been injured in any type of vehicular accident in Kentucky, it is crucial to speak to a lawyer who is experienced in handling the various complexities associated with these types of complex cases. Only a skilled Kentucky motor vehicle accident attorney is in the best position to help you ascertain who the responsible parties are, the nature and extent of your legal rights and responsibilities, and how to maximize your chances or recovery. Contact the law office of Goeing Goeing & McQuinn, PLLC today for a FREE consultation. We look forward to hearing from you and assisting you with your legal needs!