We are pleased to announce that Attorney Matthew S. Goeing has been named to The National Trial Lawyers: Top 40 Under 40 list. The National Trial Lawyers: Top 40 Under 40 is a professional organization composed of the top trial attorneys from each state or region who are under the age of 40.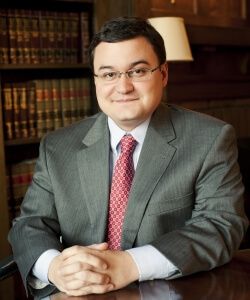 Membership is by invitation only and is offered only to attorneys practicing civil plaintiff and/or criminal defense law.
Membership in this exclusive organization is limited only to the most highly qualified attorneys who demonstrate superior qualifications of reputation, leadership, influence, stature, trial results, and public profile. Selection is based on a thorough multi-phase objective process which includes peer nominations and third-party research.
Attorney Matthew S. Goeing practices in personal injury, civil litigation, tax liens, and contracts. With years of experience and a passion for helping clients in a time of need, Matthew upholds the firm's commitment to integrity and professionalism in all that he does.
To contact Attorney Matthew S. Goeing or another attorney at Goeing Goeing & McQuinn PLLC, please call our office at (859) 253-0088 or fill out an online contact form.