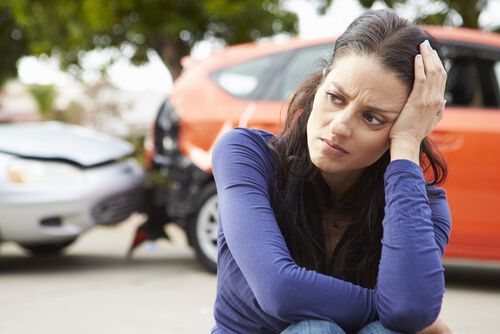 Car accidents usually happen when we least expect them and are often traumatic and overwhelming. It is important to try to remain as calm as possible and to take certain steps in the immediate aftermath. Here are the do's and don'ts one should remember when at the scene of an accident:
Do:
Call the police: This is particularly critical if anyone has been injured, killed, or if there was substantial property damage. Even in less severe accidents, it is still a good idea to call the police since they can document the accident by filing a police report, which will include the information of all involved parties and the details of what occurred.
Seek medical attention: Accident victims might feel fine after an accident, but that does not mean injuries were not sustained. This is especially true for internal injuries or soft tissue injuries. To err on the side of caution, seek medical attention after a car accident. This will also provide a record of your visit should you file a personal injury claim.
Get information from other involved drivers: The accident report will likely include the other driver's information as well as your own, but you will still want to exchange information in case the responding officer accidentally omits something. Write down the make, model, and license plate of the vehicle and ask the other driver for his or her name, phone number, address, and insurance information.
Get information from any witnesses: If there were any witnesses who saw the accident occur, be sure to get as much information from them as well. Ask them what they saw and ask for names and phone numbers.
Take pictures: If you are physically able to do so, take pictures at the scene of the accident, including property damage to the vehicles or traffic signs near the accident, and injuries.
Don't:
Move the vehicle: Unless it presents a danger or the law requires it, do not move your vehicle after an accident. Law enforcement needs to see the point of impact to properly document how the accident occurred. No one should leave the scene of the accident until it is appropriate to do so. Leaving could result in criminal charges.
Put yourself in danger: If staying in your vehicle or remaining in the area where the accident occurred puts you in danger, remove yourself from the area to avoid further injury. That said, make sure any other involved drivers follow you, so you can all exchange information and call the police at a safer location.
Dispose of evidence: It is likely your vehicle will need repairs, but be sure not to throw away vehicle parts since this can provide crucial evidence of how the vehicles collided or indicate if a part was defective.
Admit fault: It might seem only natural to apologize at the scene of an accident, even if you are not at fault, but you must not do this. This information might later be used against you.
Agree to provide a recorded statement: You are not required to provide a statement for the at-fault party's insurance and should decline requests to do so. Remember, the insurance company's job is to ensure they pay you as little as possible. Giving a statement without consulting an attorney might put your chance for just compensation at risk. Stick to basic facts when speaking to an insurance agent, to avoid making any mistakes.
Agree to a settlement without legal representation: An initial settlement offer is almost always unreasonably low and will not begin to adequately compensate you for damages or medical bills associated with the accident. Before agreeing to any kind of settlement, contact a personal injury attorney who is experienced in handling such cases. A lawyer will be able to assess whether or not an offer is fair and, if not, can aid you through the negotiation process.
Lexington Car Accident Attorney
At Goeing Goeing & McQuinn PLLC, our experienced team of Lexington car accident attorneys has a proven track record of successfully advocating for clients who sustain injuries due to the negligence of others. With more than 20 years of combined experience, our firm has the resources and skills you need to pursue the compensation you deserve. We represent all types of car accidents, including rear-end collisions, distracted driving, head-on collisions, drunk driving accidents, and more. You have enough to worry about. Let us deal with the insurance company while you focus on recovery.
Call us today at (859) 534-9327 to get started on your case. We offer free case evaluations.