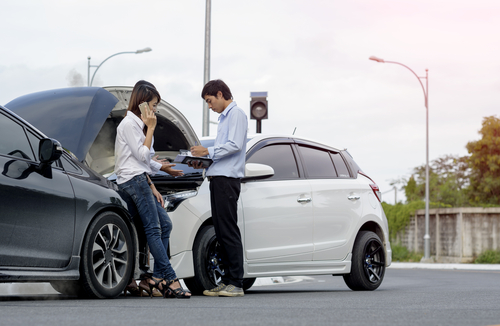 Being involved in a car accident, especially one in which you sustain injuries, is often a traumatic and overwhelming experience. For the benefit of your health and the future of a possible injury claim, it is crucial to visit a doctor immediately after an accident. Here are some questions you will want to ask during your visit:
Health Concerns: Everyone's health concerns will be different depending on the type of injuries sustained, but some general questions you will want to ask during your initial visit should include inquiries regarding side effects, recommended treatment, or the possibility of long-term damage. If certain parts of your body are experiencing pain, ask if tests like x-rays would help offer more clarity on the extent of your injuries. Be sure not to leave out any details about how the accident occurred or the pain you might be feeling.
Time Off From Work: If your injuries are so severe that you feel unable to perform your normal duties at work, ask for a doctor's note explaining that you require time off to recover. Even if your injuries are minor, resuming normal activities can often aggravate them, which may prolong your recovery time. Generally, work places are sympathetic to the needs of an employee who has been injured in a car accident and might offer the option of placing you on temporary disability if necessary.
Medical Documents: Having copies of all medical documents is important for the process of settling an injury claim. Most doctors will automatically provide you with them if you simply ask, while others might require a formal request. Either way, be sure to obtain these documents, so that you have a strong case for your claim.
Lexington Car Accident Attorney
If you have been injured in a car accident as a result of someone else's negligence, you will need an experienced car accident attorney you help you obtain the compensation you deserve. At Goeing Goeing & McQuinn PLLC, our skilled legal team of Lexington car accident attorneys have a proven track record of success and more than 20 years of combined experience.
Contact us today at (859) 534-9327 for a free consultation.